ver the last few years a new Renaissance in the development and application of composites is occurring. The use of composites in a variety of products from sporting goods to bridges and satellites is on the increase. The current research drive towards nanoscale phenomena has already given new impetus to the birth of new composites and to the improvement of existing products. The link between the nano world and the emerging engineering structures remains one of the most important challenges todate.

Europe is at the forefront of these developments. The ECCM is the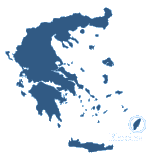 major European forum for the presentation of the latest results in a variety of research areas. Greece is not only an idyllic location for conferences but combines high quality of services at very competitive prices. In August 2004 the Olympic Games will be hosted in Greece. In preparation for such an important event there are numerous infrastructure projects in Greece that are being completed. Access to Aegean islands like Rhodes by sea or air will be easy and trouble-free. The conference venue offers excellent facilities for both high quality scientific interactions but also family leisure.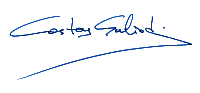 Prof. Costas Galiotis
For further information please contact:
ECCM 11 Secretariat, c/o Mrs. Angeliki Kosmatou
Institute of Chemical Engineering & Hight Temperature Processes
Foundation for Research & Technology - Hellas
Stadiou Street, Platani, P.O. Box 1414, GR-265 04 Patras, Greece

Tel: +30 2610 965 266, Fax: +30 2610 965 223
E-mail: eccm11@iceht.forth.gr, URL: http://www.eccm11.eu.org
Website editor:


To access certain parts of this website you will need the Adobe© Reader plug-in. You can download the plug-in by clicking here.